Short Film | Mr. Malcolm's List Directed by Emma Holly Jones
Watch this awesome short film Mr. Malcolm's List. Written by Suzanne Allain and based on her script and novel of the same name, the short film is set in early 1800's England.
SUMMARY: The Honorable Mr. Malcolm (played by Sope Dirisu) has a secret. This elusive matrimonial prize, long the target of desperate debutantes and their matchmaking mothers, is well known for his fastidiousness. What is not well known is that he has a list of qualifications for his future bride. Can any woman hope to win the heart of such a hardened critic? Selina Dalton can only try her best. And when she begins to succeed, Jeremy Malcolm is not sure whether he has discovered the perfect woman... Or the perfect hoax.
Of course, many people are super excited at a chance to see a Jane Austen-esque type film set in regency England with Black and Asian main characters. I am of course one of those people. Sope Dirisu has been in tons of period series/films/plays, so this isn't out of the ordinary for him. He has been in projects like The Halcyon and The Mill. I enjoyed seeing him as the main character in Regency England!! I thoroughly enjoyed the short and look forward to more projects like this.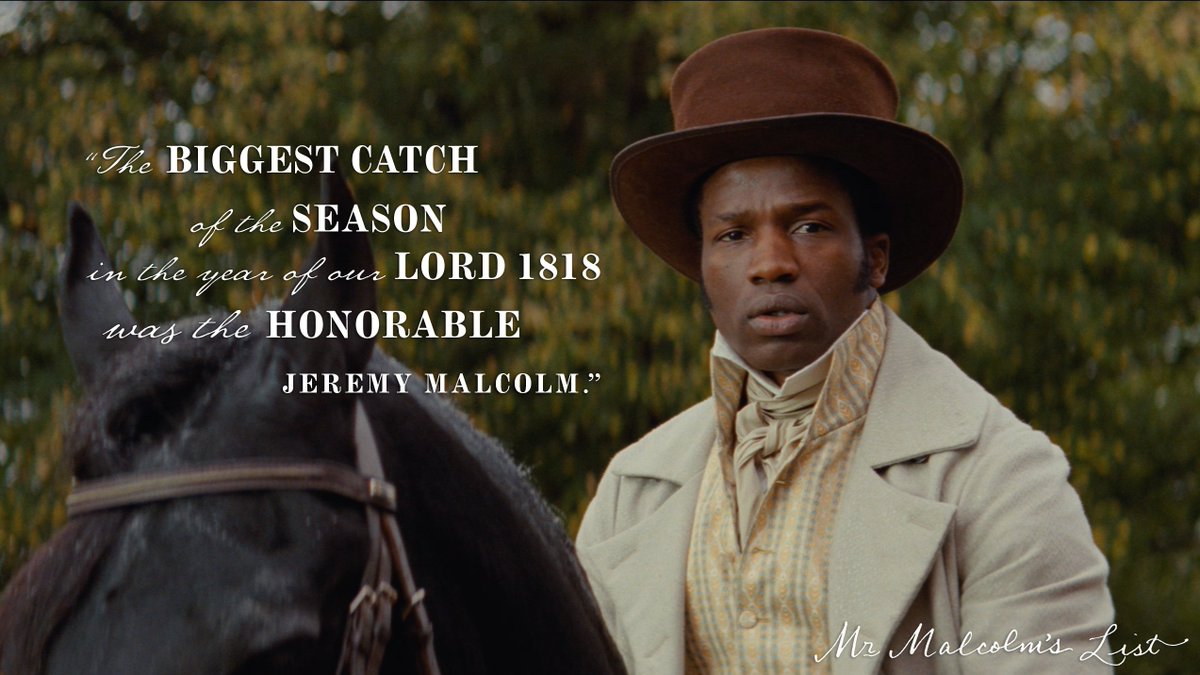 Get a copy of the incredibly entertaining book that this short if based on.
Written by Suzanne Allain
Directed by Emma Holly Jones
Cast:
Sope Dirisu
Gemma Chan
Oliver Jackson-Cohen
Freida Pinto
Disclosure: This blog contains affiliate links. When you make a purchase from the links Blacks in Period Films get a commission that will help keep the blog running.