'The Marvelous Mrs. Maisel' Season 3 Trailer feat. Sterling K. Brown & Leroy McClain
At the 35 second mark we get a quick glance of the incredible Sterling K. Brown. His character can be heard wishing Midge (Rachel Brosnahan) and Susie (Alex Bornstein) a happy flight. Brown's role in the Amazon series is under wraps and as of today his IMDb page hasn't even be updated to include the credit.
We have known about Sterling K. Brown's involvement in the series since April of this year when we were teased with a twitter video.
— Sterling K Brown (@SterlingKBrown) April 15, 2019
Along with Brown, actor Leroy McClain will be joining 'The Marvelous Mrs. Maisel' cast as soul singer Shy Baldwin. According to the official series description: "
Midge and Susie discover that life on tour with Shy is glamorous but humbling, and they learn a lesson about show business they'll never forget.
"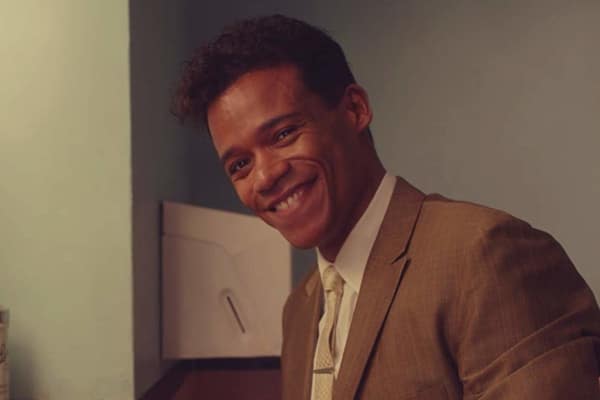 I am eager to see both Brown and McClain in season three of 'The Marvelous Mrs. Maisel'!