Historical Reenactment | The Story of Dido Belle by English Heritage
English Heritage cares for over 400 historic buildings, monuments and sites all while running an amazingly entertaining and educational Youtube channel. The channel has a series titled, 'What Was Life Like?'. Previous episodes have discussed people that lived during Medieval and Tudor historical eras. Episode 9 of the series focuses on Dido Elizabeth Belle.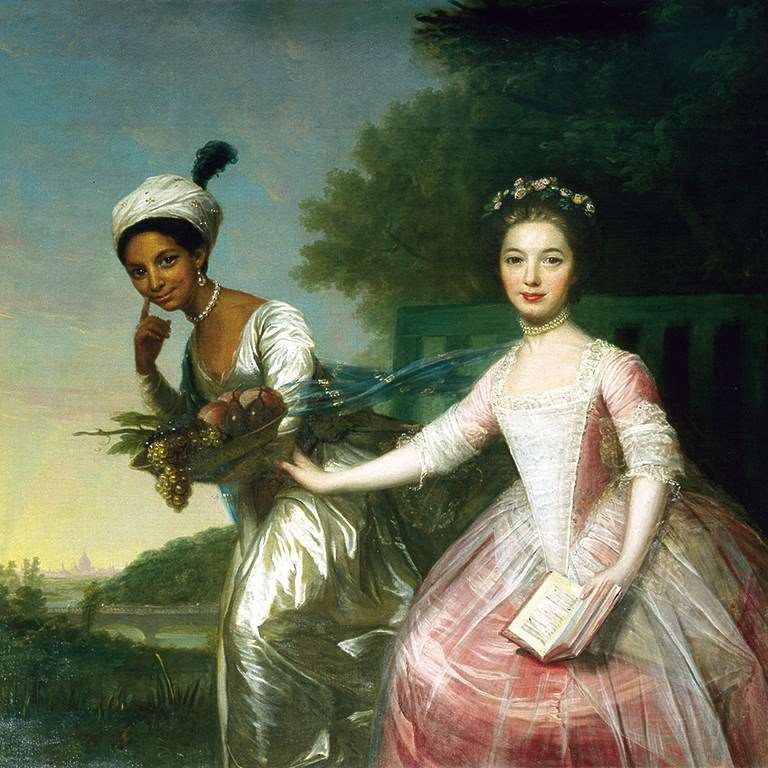 The only known portrait of Dido Belle, showing her with her cousin and close companion, Lady Elizabeth Murray, at Kenwood
© By kind permission of the Earl of Mansfield, Scone Palace, Perth, Scotland
Thanks to the incredible 2013 film Belle, most period film fans have a general idea of what life was like for
Dido Elizabeth Belle. This entertaining short video shows a
historical reenactor portraying
Dido Elizabeth Belle's ty
pical day
at Kenwood.
According to Kenwood


It was not unheard of for a powerful aristocrat to be the legal guardian to such a relation. But it was extremely unusual at this time for a mixed-race woman – who had perhaps been born to an enslaved mother – to be raised as part of an aristocratic British family.
Dido's exact position within Lord Mansfield's household is unclear, but the evidence suggests that she was brought up as a lady rather than as a servant. We know that she was taught to read, write, play music and practise other social skills. She also received an annual allowance. In her father's obituary, the London Chronicle noted that '[her] amiable disposition and accomplishments have gained her the highest respect from all his Lordship's relations and visitants'.
Dido also supervised Kenwood's dairy and poultry yard, a common hobby for genteel women at the time.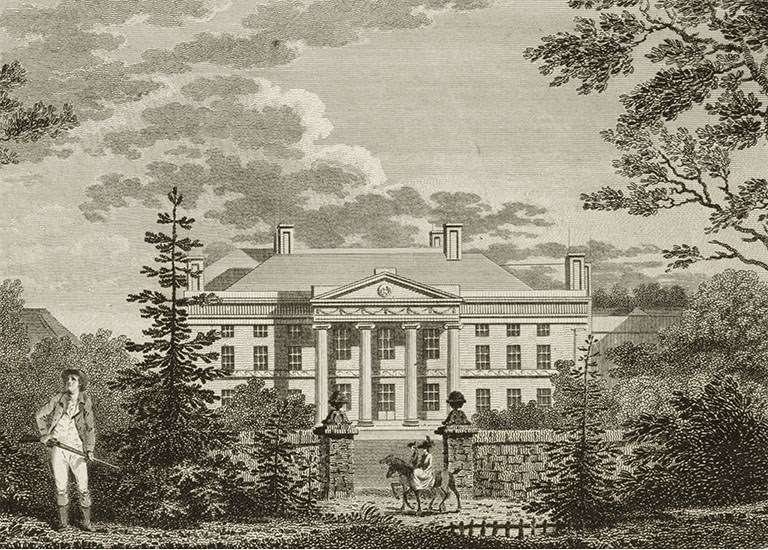 An engraving of Kenwood in 1788, showing the house as it would have looked while Dido was living there
Resources/ Additional Reading
Get a copy of Belle starring Gugu Mbatha-Raw as Dido Elizabeth Belle HERE!
Disclosure: This blog contains affiliate links. When you make a purchase from the links Blacks in Period Films get a commission that will help keep the blog running.